BELOW IS SAMPLE OF CERTIFICATE IN VINYL FOLDER THAT ARE AVAILABLE IN
BLUE OR GREEN AT $30.00 ADDITIONAL COST: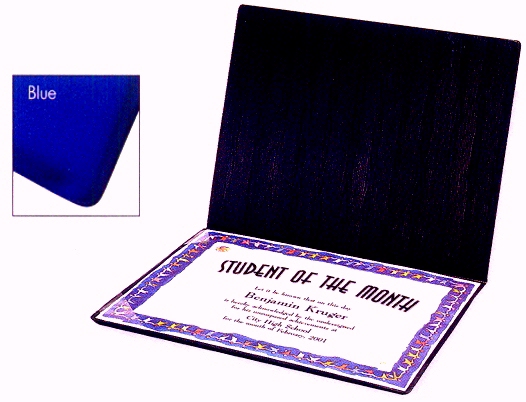 PADDED VINYL FOLDER DISPLAYS 8 1/2" X 11" OR 6" X 8" CERTIFICATES.
FORMALIZE YOUR PRESENTAION WITH THESE SINGLE CERTIFICATE PANEL FOLDERS.
ACETATE PROTECTORS AND VINYL CORNERS.
$30.00 EACH WITH ORDER OF ANY CERTIFICATE.
---
ALSO AVAILABLE IN BLUE COVER WEIGHT PAPER FOLDER AT $12.00 ADDITIONAL COST: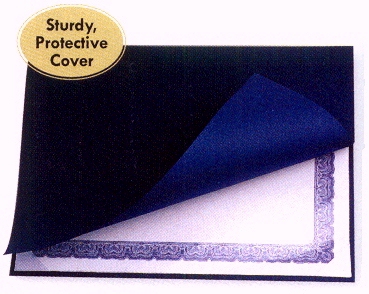 KEEPSAKE FOLDER
MAKE A LASTING IMPRESSION EVERY TIME WITH
THESE STURDY HEAVY WEIGHT FOLDERS.
WITH SATIN CORNERS AVAILABLE IN BLUE ONLY FOR 8 1/2" X 11" CERTIFICATE ONLY
$12.00 EACH WITH ANY CERTIFICATE ORDER.